Jim Cognetta, Karen Anthony and Mark Blake douse their thirsts after training at UConn Spring Camp 1982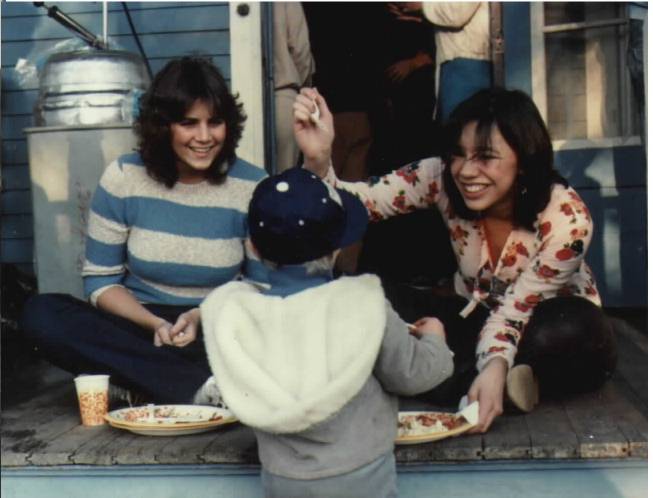 Daria Moraveck, a young Mike Jacobs, and Phyllis Coco - Spring Camp 1982.
Mike Jacobs & Sensei Mori - Spring Camp 1982.
Spring Camp 1982. Front Row:Harry ?,?,?,?, Ed Page, Daria Moravek, Karen Anthony, Greg Vanagel. Second Row:Fred Iannucci, Dennis Campbell, ?,?,?, Kathy Lucas, Steve Kissel, ?, Phyllis Coco, Anne Marie Mador.Third Row:?,?, Tony DeCaprio, Marilyn Tressel, Eiji Toryu, Jim Cognetta, Ann Little, John Henderson, Martin Hyman. Fourth RowMaura Graham, ?,?, Mike Bray, ?,?,?, Tom Hine, Matt Guarino. Top Row: Craig Elkin, Rudy Costello, Chuck Ausburger, Tim Becker, ?,?, Rob MacDonald, ?, Mark Blake, Matte Thomas.
---