UConn Karate Club class photo, March 31, 2004.
Front row sitting:
Brian Boyce, Abby Barrera, Eva Forrest, Nicole Dinicola, Laura Landry, Chris Cleaver, Ana Cantu.
Second row kneeling:
Katy McGrath, Ryan Jacobs, Rim Baltaduonis, Chrissy Phalstaf, Ken Forrest, Jaime Pavlich, Lindsay Rich, Keri McGrath, Surbhi Kapoor, Kate Slomkowski, Brittany Perrone, Caitlin Sailer.
Back row standing:
Henry Huang, Alex Wu, Rob Taylor, Jon Alonso, Dan Burfoot, Charly Workman, Matt Delude, Jeff Paine, Dan Napier, Ashik Islam, John Seifert, Gary Cirillo, Michael Inonescu, Val Gorbatyuk, Bryan Ohlund, Alex Vassiliev, Jai, James Desir, Leo Makowski, Cliff Balinskas, Artie Imbriano, Ramon Reyes, Cartier Aurelien.
...And some that didn't make it into the first photo.
Front row seiza:
Zack Bui, Jeremy Bui, Christine Flannery, Melissa Gernat, Melissa Jacobs, Julie Westmoreland, Tufa Dinku.
Second row kneeling:
Alison Flannery, Kim Bui, Joe Vincente, ?, Lia Burnham.
Back row standing:
Bob Jacobs, Tim Bui, Chinh Bui, Mark Rollins, Mike Jacobs, Mike Burnham, Bako Bakoledis, John Henderson.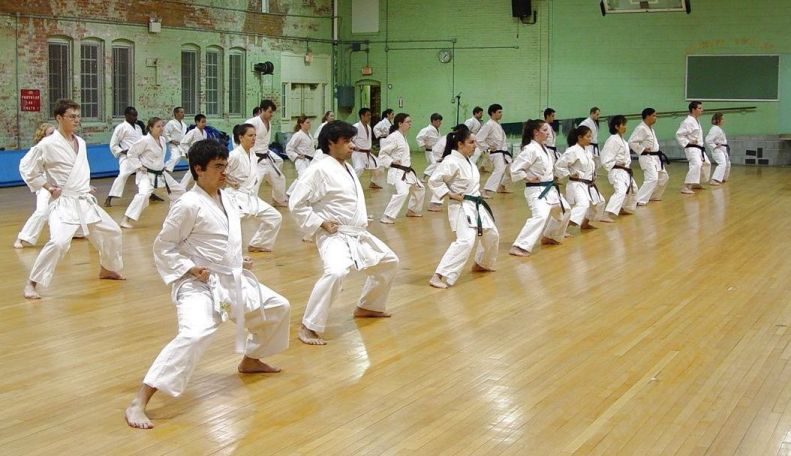 Practicing basics.